WOODLAND HILLS MAC DATA RECOVERY – FAST DIAGNOSIS, QUOTE AND NO DATA – NO FEE 
Have you lost computer files, pictures or important work documents and looking for Woodland hills MAC Data Recovery? Data loss can be very very stressful so we try to make the process of getting it back as stress free as possible within a week period. We know how important it is for you to have it back.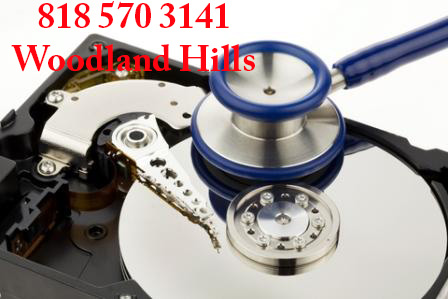 Free Diagnostics – We will assess your drive and give you a free, no obligations quote.
No Data No Fee* – If we can't retrieve your data, you don't pay
Up front Cost Estimate – No unexpected bills
Fast Recovery – Most jobs completed within 2 – 3 days.  If you're in a hurry then let us know, we could get it back to you next day depending on the complexity of the recovery process.
 WHAT WE CAN RECOVER – DATA RECOVERY & DATA TRANSFER
We can recover data from a wide variety of media and devices
Laptop Data Recovery
Desktop Data Recovery
MAC data Recovery
We carry out data recoveries for home users and business users of all sizes. Anyone from the ordinary student who has lost their homework of home week to large companies. All physical work is carried out in at our computer repair shop in Woodland Hills. Have a second opinion if you are looking for another data recovery estimate, we might save you lots of money.

Formatted Drive
Slow Responding Drive
Deleted Files
Clicking Drive
Dropped Drive
Dead Drive
Broken USB Pen
Computer Wont Boot

This is the way you will get your documents after we recovery all your data. Very simple and very easy to find anything. Most data recovery jobs take 3 days. In most cases, We are able to recover most of the data without any corruption.
 LOST DATA – WHAT TO DO NEXT
The first thing you should do it stop using the computer, card or USB drive. The longer you use it the less likely it is that the data will be recoverable. Get a second opinion at our computer repair shop in Woodland Hills Today. Common signs of a drive failing are:
Clicking Drive
Computer Crashes Randomly
Slow Running Computer
Files Disappearing
No Response From External Hard Drive or Card
 DO YOU OFFER FIXED FEE RECOVERIES?
Every Recovery is a very different case.  We feel it's unfair to offer a fixed price for all recoveries as we would end up charging people a lot for what might be a simple recovery.  Many companies charge a fixed fee, say $800 flat, for a job that may only take an hour and where we would charge significantly less.  The other problem with Data Recovery companies offering a fixed fee is that they tend to cherry pick the easy jobs while rejecting the hard ones, simply telling the customer the drive is not recoverable.
WHAT'S IT GOING TO COST FOR A STANDARD DATA RECOVERY
Prices vary according to what's wrong and how long it takes to do the recovery. As a rough guide, most data recoveries are in the $85– $350 at the shop. We can give you a more accurate estimate upon inspection of the drive or media. Many jobs come in at our lower charge but if your drive has physical damage it may require replacement parts to be sourced and fitted in our clean air area and therefore prices may be higher, we will of course tell you upon inspecting the part. We will give you an estimate before carrying out the data recovery so you wont be hit by any unexpected costs. If we can't recover your data there's no charge! We advise all our customers to contact us first before going any further. We can normally give you a good idea what a recovery is likely to cost by speaking to you on the phone, so why not call us now on 818 570 3141 in woodland hills and speak to one of our friendly members of staff.